Renters & Self Caterers Charter
This charter is aimed specifically at companies and individuals who rent self catering accommodation to members of the public, to temporarily stay in, such as holiday lets or short term stays.
This Charter emphasises the importance of communicating clearly and concisely to those using the property the specific nature of the buildings fire strategy. It requires the renter of the premises to brand themselves clearly as Fire Aware once acceptable compliance paperwork has been uploaded to the Fire Aware compliance portal, giving their customers peace of mind that the renter understands the seriousness of acting responsibly in respect to their fire safety.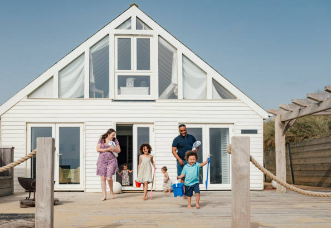 In signing this Charter
We commit that the following standards and actions will be upheld during the course of our activities:
As a first priority, we will at all times consider the outcomes of our actions in respect to the safety of the end user
We will ensure we are fully compliant with statutory requirements relating to inspections of our premises at all times. We will endeavour to use the Fire Aware community to provide the fire safety services required for our property.
We will ensure testing of our systems, such as fire alarms and fire extinguisher's is diligently carried out and recorded, with the results uploaded to the Fire Aware portal.
We will, in respect to the ongoing maintenance and inspection of our premises fire doors, only employ fire door inspectors who have completed a UKAS accredited inspection scheme and are members of Fire Aware.
We will ensure that we communicate clearly to our customers an explanation of the buildings fire strategy, and make them fully aware of emergency evacuation plans with particular regards to guests with impairment or disability
We will ensure our safety signage is current and compliant at all times.